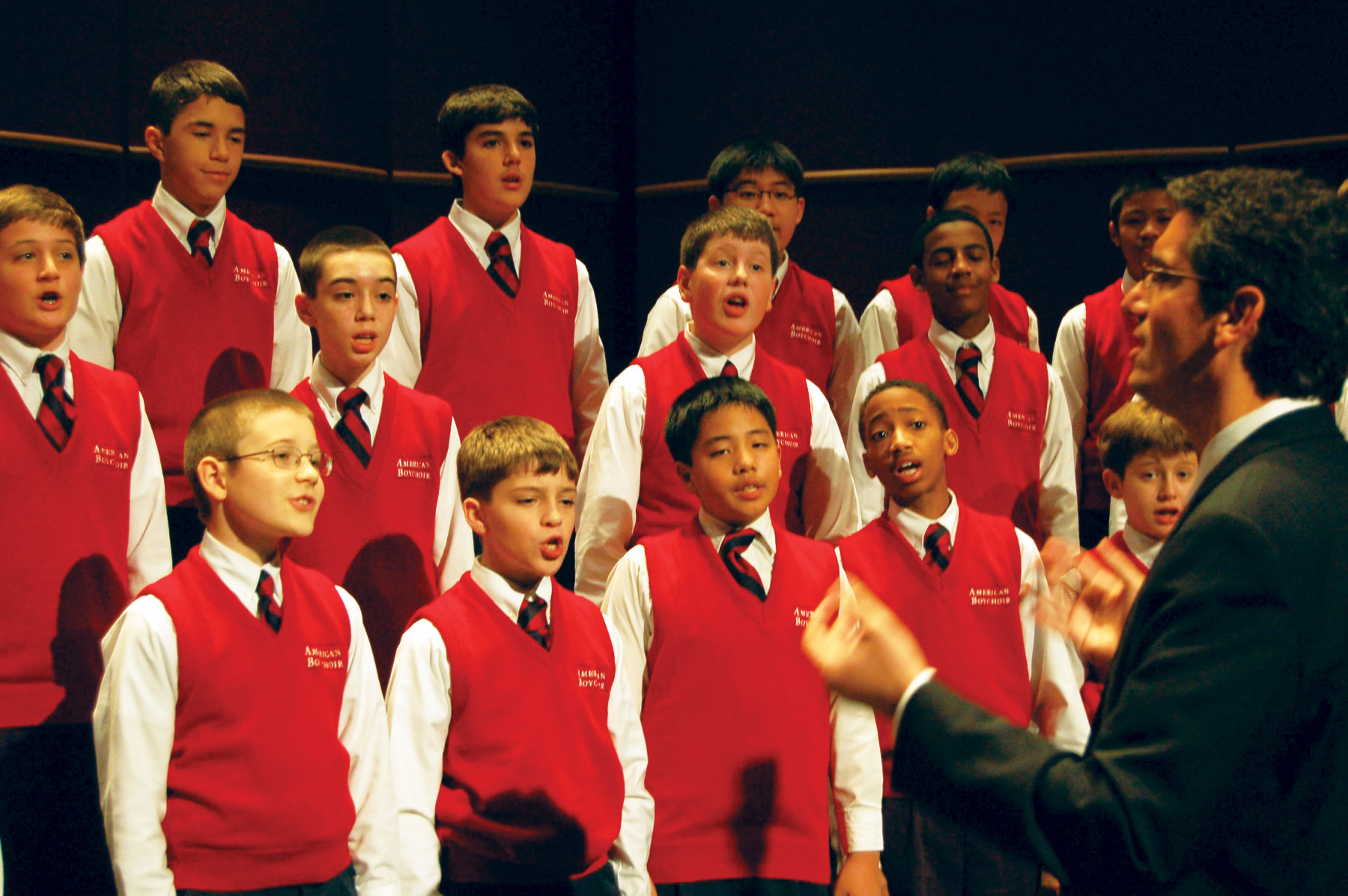 Choristers seem to need space, splendor and occasion when they perform and the Pawling Concert Series is delighted to fulfill all three needs. On Friday, December 5, you are invited to enjoy the annual Holiday Concert with the performance of the American Boychoir at 8 pm in the Gardiner Theater on the campus of Trinity-Pawling School. The Book Cove and Pawling Engineered Products have wrapped up this present for us.
The Boychoir was founded in 1937 and is recognized as the pre-eminent organization that provides an exceptional training program for musically talented boys combined with a superior academic curriculum. This School recruits boys in the fourth through eighth grades from all over the world to attend the boarding school in Princeton, New Jersey where they will pursue the mastery of choral music. The Choir regularly performs with major orchestras and is frequently invited to join internationally renowned jazz, pop and classical performers on stage.
The program will include many of the songs from Benjamin Britten's Ceremony of Carols, traditional works by Felix Mendelssohn, Norman Dello Joio, Gabriel Faure, a Hanukkah offering, contemporary songs from Venezuela, Nigeria, Spain, the very welcome Georg Friedrich Handel and much more on this bountiful holiday menu.
Tickets are $30 for adults, $15 for students and no charge for those 12 years old and under. Tickets are available at the Book Cove, at the door on the evening of the concert and through PayPal. You might want to come early for a light meal of soup, sandwich and salad for a modest price served in the CAVE from 6-7:30 pm. Gardiner Auditorium is handicapped accessible and there is plenty of parking on campus. Additionally there are helpful Trinity-Pawling student ushers, armed with flashlights, to help you on your way. For more information call 845.855.3100 or visit www.pawlingconcertseries.
The Concert Series will take a hiatus in the mid-winter months, returning in the Spring on March 27, 2015 with The Rose Ensemble performing the country's early American songs that gave birth to bluegrass and old-time music. And, yes, on April 17, sounds of yet another period in legendary American music - The Hot Sardines. Just wait and see!
The Pawling Concert Series is partially underwritten with funds from the New York State Council on the Arts, and by Arts Mid-Hudson. Other very generous donors include M&T Charitable Foundation, Castagna Realty, Andron Construction, Joe Pietryka Incorporated and by Joseph Meunier & Sons.