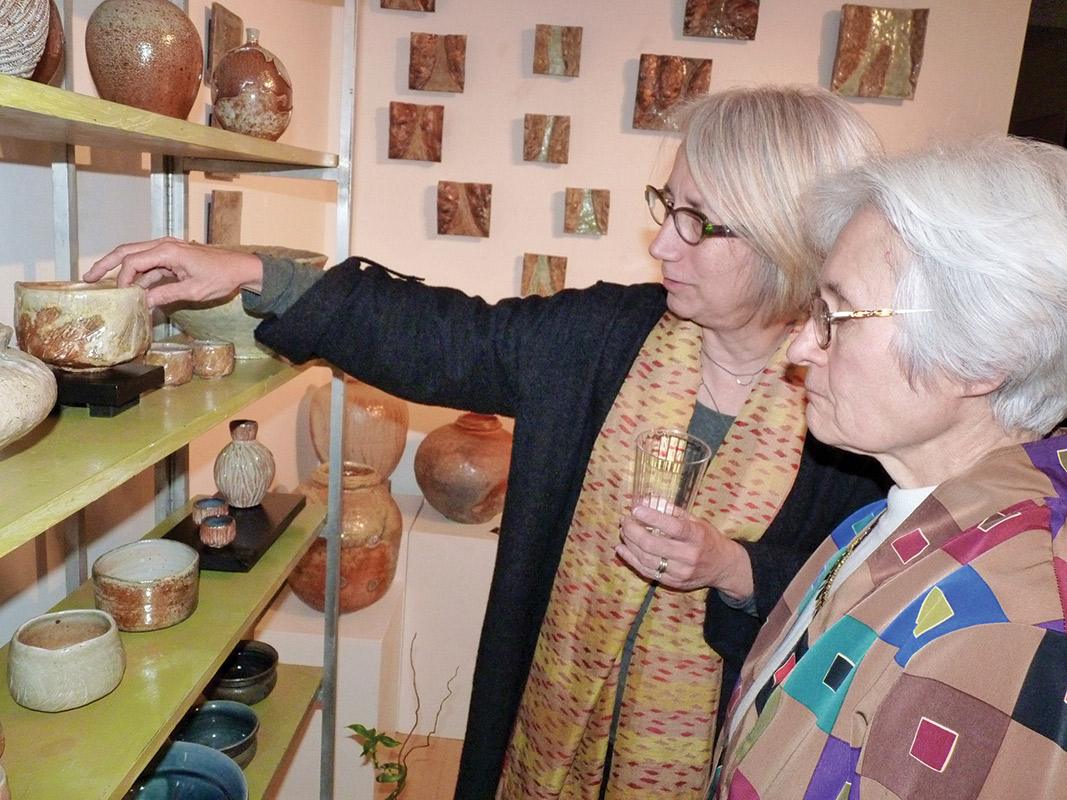 Gallery on the Green's Earthly Delights II, a group exhibition of works in Ceramics, Mixed Media and Sculpture will continue through the holiday season with selescted works by Barbara Allen, Reed Asher, Joel Brown, Deb Heid, Nancy Holmes-Doyle, Kyle Gallaway, Lindi Gessin, Peter Kukresh, Deb Lecce, Susan Leoni, Alison Palmer and Missy Stevens. The show opened with a reception on Saturday, November 29th and will run through the January 9th.
Many of the ceramic pieces are informed by cultural and sociological influences. Each piece embodies experiences garnered in Asia, Africa and throughout the Americas. They are executed in figurative, sculptural, whimsical and even archeological styles using different processes and firing techniques, including reduction firing and wood firing. The show also features evocative prints by Alison Palmer based on man and nature.
More information on each artist and their work can be found at www.gotgpawling.com/sculpture/group-show
Gallery on the Green represents contemporary artists whose works range from representational to abstract. From painting to drawing, from sculpture to mixed media, it exhibits innovative artists who share a high standard of excellence and artistic judgment and is taking the lead in helping Eastern Dutchess County establish a major presence in the Tri-State arts scene.
Gallery on the Green is located at 7 Arch Street in Pawling. Hours are Wednesday through Saturday from noon to 5pm and always by appointment. To arrange an appointment, call 845.855.5642. For more information visit www.gotgpawling.com.