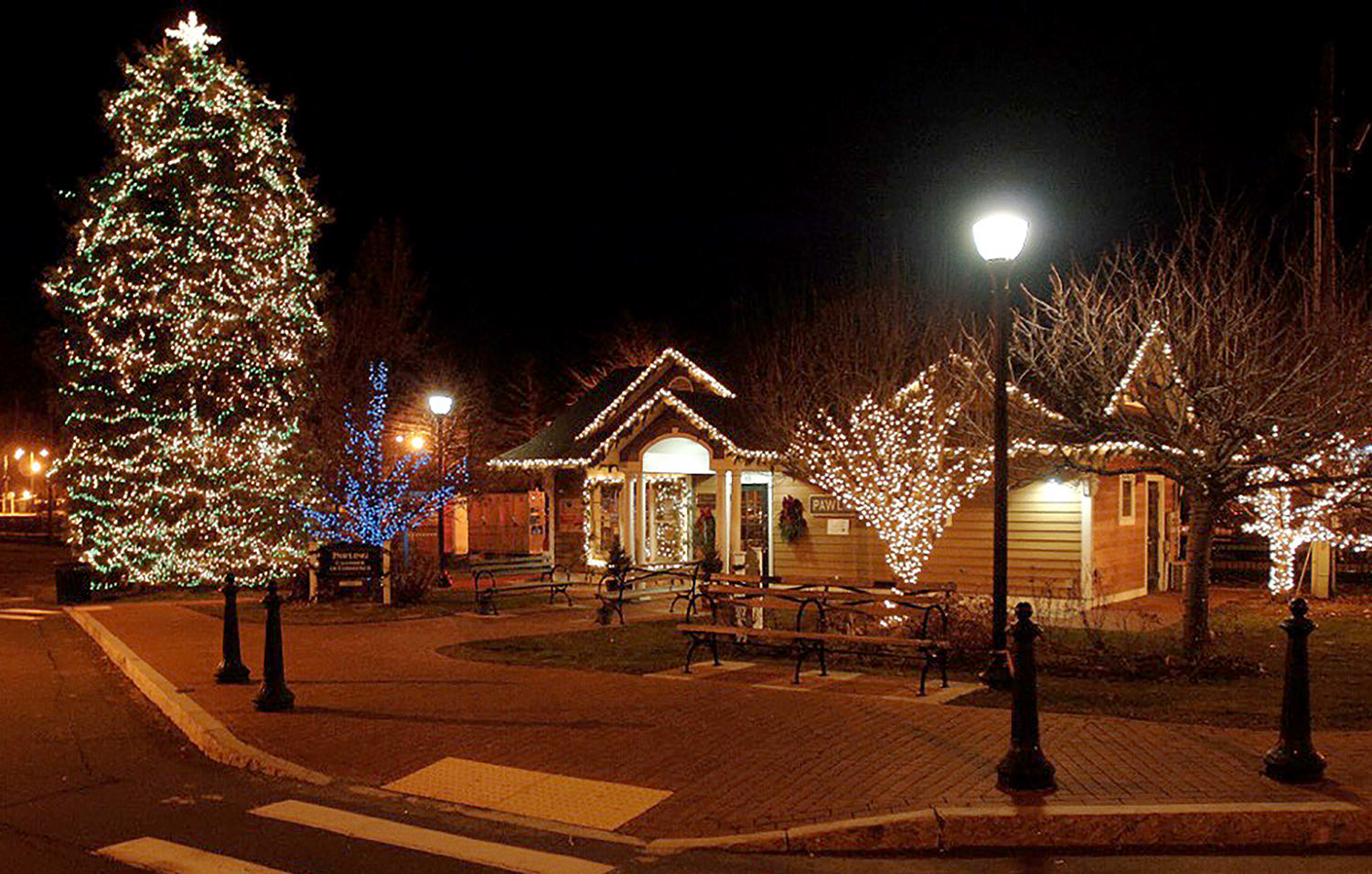 Pawling's Decemberfest and Tree Lighting Community Event is scheduled for Friday, December 7, 2018 at 6pm in the Village of Pawling
at the Chamber of Commerce Building
Special attractions and new events are scheduled for this year's Christmas holiday celebration thanks to the chamber's newly formed merchants committee and their expanded participation with dining and shopping experiences for all. A special addition to this year's event will be horse drawn wagon rides for children.
Historically, and unlike most communities, the funding, planning and coordination of Tree Lighting had been the responsibility of the Pawling Chamber of Commerce. That changed last year. Meetings with the Chamber, Village of Pawling and the Town of Pawling resulted in both municipalities agreeing to invest in this annual event.
This commitment sparked a series of additional donations last year from businesses and individuals, chamber and non-chamber members. Thanks to the generosity of the Pawling Community, the Annual Decemberfest Tree Lighting event was enjoyed by more than 500 families who visited with Santa and his Elves, enjoyed the free hot dogs from the Methodist Church, hot chocolate from the Trinity Pawling School, hot soups from The Grand, music by the Pawling High School band and choral group, and toys and cookies from generous volunteers.
The Pawling Fire Department, Fire Police, and Dutchess County Sheriff's Department, Village and Town crews volunteered their special professional skills to ensure that all attendees enjoyed this annual event.
The generosity of Pawling's municipal leaders, chamber and non-chamber members, including our volunteers, will enable families to enjoy Decemberfest Tree Lighting this year and thereafter.
Please join us for this grand event and activities.  Your contribution will support this year's Decemberfest Tree Lighting.  Please select your level of financial support below for recognition in the special event's program which will be distributed at the event and posted on the community's web sites and Facebook pages.  Thank you for your support.
Major Sponsorships
Lighting the large tree at the Chamber building - $5,000
The Chamber building lighting and decorations - $3,500
Trees on the Green - $3,000
Wreaths and lights in the village - $2,500
Thank you for your participation as a Sponsor or Donor to Pawling's Tree Lighting event December 7th.
Please send your (tax deductible) donation to:
Pawling Chamber of Commerce (Tree Lighting 2018)
P.O. Box 19, Pawling, NY 12564.
Thank You,
The Pawling Chamber of Commerce Executive Board