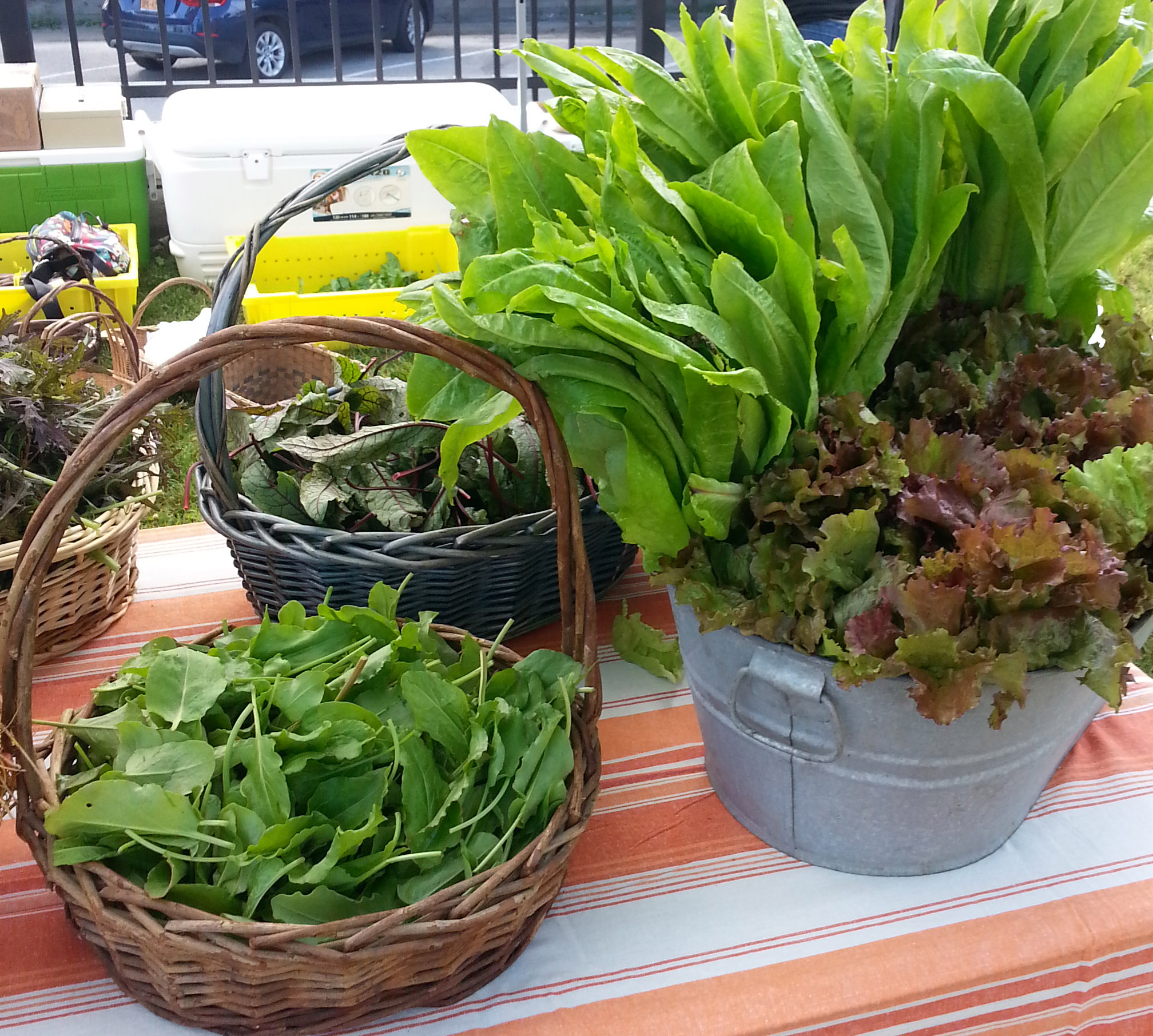 The Pawling Farmers Market opens Saturday, June 13 for the season, with extended hours, more vendors, and more special programs delivering the finest fresh produce, specialty foods, and wines the Hudson Valley has to offer. The market, now in its 8th season, will be open Saturdays through September 19th from 9 a.m. to 1 p.m., staying open an extra hour and an extra week in response to visitor requests for more time to shop more than 35 vendors at the market situated on Pawling's Village Green.
New vendors this year will offer orchard produce, maple syrup products, poultry, and more. The market has also doubled its artisan program with hand-made cutting boards and photography. 
A petting zoo from Two by Two will help launch the season June 13, with a free-of-charge (donations appreciated) traveling zoo for Farmers Market visitors. The zoo will feature a kangaroo, goats, tortoise, pot-bellied pig—even a bearded dragon.   Each Saturday, musicians offer live performances, and launch day is no exception, with Mark Miller offering a lively accompaniment for the Market. Other June events at the Market include Composting 101 on June 20 and a karate demonstration June 27.  Event times will be posted on the Market website at www.pawlingfarmersmarket.org.
The Pawling Farmers Market is located immediately off Route 22 in the picturesque Village of Pawling on the newly renovated Pawling Green, surrounded by shops and restaurants, including Petit on Main, The Book Cove, The Frosty Noggin and McKinney & Doyle Fine Foods, among others.  Plenty of free parking is available, and Metro North's Harlem Line stops right in Pawling, less than a block from the market.
The Pawling Farmers Market continues the Hudson Valley's long agricultural heritage, offering locally grown and produced fruits, vegetables, and other foods that support local growers and bring healthy food choices to visitors.
For more information, please visit the Pawling Farmers Market website at www.pawlingfarmersmarket.org . Also visit our Facebook page and Like us!