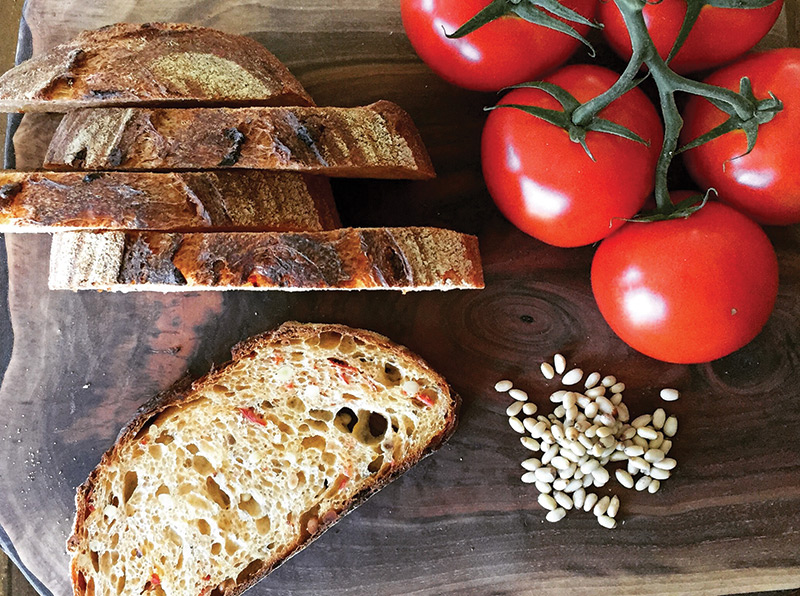 When successful graphic designer Cynthia Mok Foscato decided to switch careers, she opted to follow her heart and establish a business in Pawling, something she had always thought about. She had always been interested in making sourdough bread because of its superior health benefits, so last year she set off to Vermont and apprenticed with a master baker that specialized in making sourdough. She came back to Pawling with all that knowledge and started the Pawling Bread Company. 
The Pawling Bread Company currently makes seven varieties of sourdough that are sold around the county. The bread can be found at McKinney & Doyle (roasted garlic with rosemary and black pepper sourdough), the Blue Olive, Sprout Creek Farm and McEnroe Organic Farm Market and now for the first time, at the Pawling Farmer's Market. On Saturdays, Cynthia and her family can be found selling selected sourdough varieties and their Harlem Valley Honey. They also feature cultured butter from Vermont and butter boards from Living Edge Designs. 
With 5 Star reviews like this; it's no wonder that Pawling Bread's offerings sell quickly: 
"I'm a fan and so is my husband (he is truly a fussy guy!). Until now, all breads were compared to Arthur Avenue bread from the Bronx as the benchmark for quality. Now the gold-standard is Pawling Bread Co." 
So, look for them at the Farmers Market or the other venues and visit them on Facebook for the latest news.