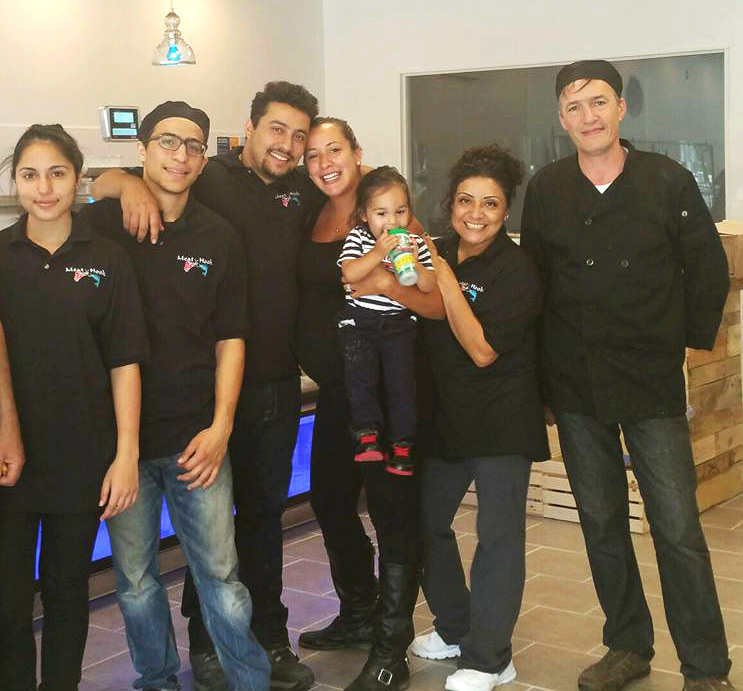 Pawling has recently welcomed a new butcher and fish market in town!  The Meat & Hook opened July 1st next to Spirits of Pawling on East Main Street (in the former Kalyto Plaza).
Nisim Sachakov is certainly a firm supporter of the organics movement, and seeks to embody its ideals with his new butcher and fish market, Meat & Hook. An emigrant of Israel, Mr. Sachakov moved to the United States in 2003, and ran a bakery in New York with his family for a number of years before moving to Pawling to pursue butchery.
"My uncle owned a fish store in Israel…my father has been in his restaurant life for 27 years, so that's where I learned the trade," Mr. Sachakov said.
Meat & Hook is far from just a dream come true, however, it's an important community asset. "There is no good meat around here," Mr. Sachakov explained, "I drive all the way to Queens, to my local butcher, to get the meat that I want." On speaking further about the plans for Meat & Hook, Mr. Sachakov's vision for Meat & Hook is both impressive and exciting. He purchases meat from independents and desires to work with local providers.
"In Israel we slaughtered our own meat. I raise chickens here. Everything that I raise is grass-fed, and everything that I eat is grass-fed and organic," he explained.
If you haven't stopped by the store yet, you will find a large beautiful shop with an extensive selection of seafood and meats. "The meat will speak for itself; it'll be old fashioned butchering." At that, Mr. Sachakov is sure to offer something you won't find at any grocery store.  "That relationship where the butcher knows what you like… so you will get what you want."
The store also has great hours, Tuesday – Thursday from 11am to 8pm.  Friday – Sunday 10 am to 6pm.  Closed on Mondays.
Stop by and check it out!  Look for information soon, about a ribbon cutting grand opening event this fall!