Sunday, June 26, 2022 - 6pm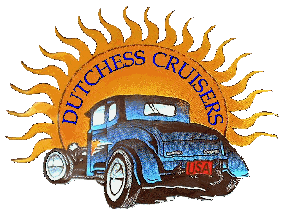 Due to the forecast of rain, the Dutchess Cruisers Car Club and the Pawling Chamber of Commerce will now be presenting the 12th Annual Car Show in the Village of Pawling on Sunday, June 26 from 9:00 AM to 4:00 PM.
 Many cars are expected to participate in this popular fun filled event with registered cars and trucks assembled for viewing on Charles Colman Boulevard.  Admission is free for residents and visitors.
 Car Registration Fee is $15 from 9:00 AM to 12 Noon, on the day of the event.
 TROPHY SPONSORSHIP:  June 12 will be here before you know it.  Due to this short timeframe, please call Marie Stewart (845-855-3252) or Earl Slocum (845-855-3579) for Sponsorship of Car Trophies as soon as possible.  Sponsorship for Trophies is $30 or $50.